Website befindet sich im Aufbau
Independent art and project space in Stuttgart, Germany
E-Mail:
contact@studioverbot.com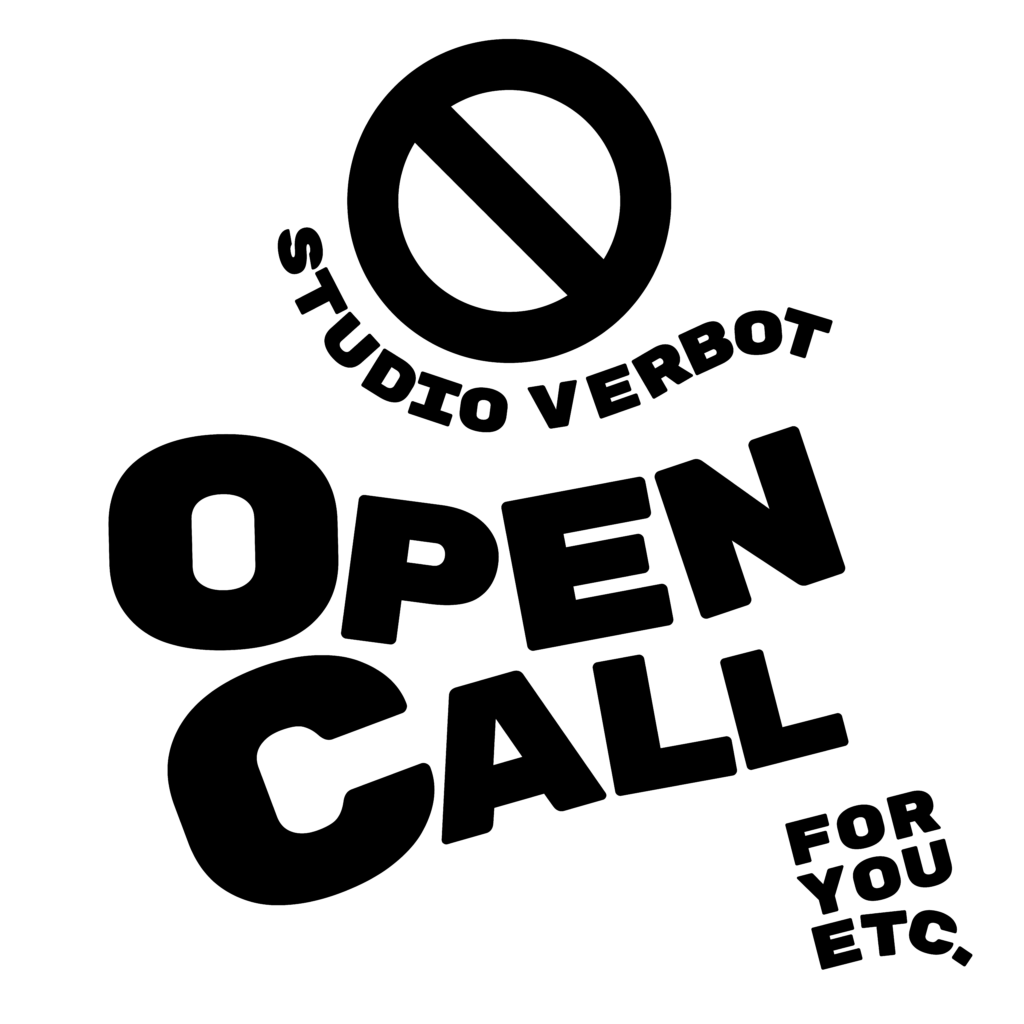 Application deadline: April 1st, 2023
CONTACT US!
free of charge with information about your idea by email: contact@studioverbot.com
and we'll see how we get together.
questions and demands anytime!
German
Ein Space für Ideen und abwechslungsreiche Veranstaltungen. Sub-Subkultur in einem dubiosen Raum die Möglichkeit installieren um Themen der Semi-Öffentlichkeit zu präsentieren. Projekte, die sonst vielleicht in der Schublade vergessen werden ans Kellerlicht holen und ungesehene Perspektiven wahrnehmbar machen – Mietkostenfrei.
Gedanke des Open Calls ist es, voneinander abweichende Kunstbegriffe in einen Diskurs zu bringen.
Lasst uns gemeinsam ein Interface mit euren eigenen Werken, Fundstücken, ready mades, Artefakten, Erinnerungen, Literaturen, bizarren Zufällen, Zeitzeugen*innen, Relikten, Zauberkünsten, Hexereien, Souvenirs, Audio, gesellschaftlichen Undingen bis hin zu banalen Pfefferkörnern etc. kreieren und konservativen Barrieren in der Kunst entgegenzuwirken.
Wir wollen verschiedene Perspektiven connecten und eine Basis schaffen, um künftige Projekte zu verbieten.
English
A space for ideas and various events.
Installing possibilities in a dubious room for Sub-subculture to present their topics in semi public. To bring projects that otherwise may be forgotten in the drawer into the cellar light and make unseen perspectives perceptible – free of charge.
The intention of the open call is to bring deviating concepts of art into a discourse. 
Let's create an interface with your own works, found objects, ready-mades, artefacts, memories, literature, bizarre coincidences, eyewitnesses, relicts, magic, witchcraft, souvenirs, audio, social absurdities or trivial peppercorns etc. and counter conservative barriers in arts.
We want different perspectives to connect and build a base to ban future projects.

studio verbot
Martin-Luther-Strasse 98,
70372, Stuttgart.